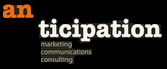 About Us
In her 20+ years in the communications industry Linda Jackson has built solid expertise in relationship and 360- degree marketing & communications, including digital marketing & integration. falso rolex répliques de montres Audemars Piguet kopi
Linda began her career at American Express, learning the fundamentals of direct and premium brand marketing, and then moved to the agency side working of Wunderman Cato Johnson, Ross Roy Direct, Evans Hunt Scott, Draft Worldwide and OgilvyOne Worldwide. She has lived and worked in Canada, USA, France, UK, Argentina and Mexico in local, regional and international leadership positions.
She is a trusted advisor who adds value to her clients' business, building strong and lasting relationships and delivering strategic yet practical marketing and communications solutions focused equally on your bottom line and your customers' experience with your brand.
Linda lives in Miami, FL and Mexico City but travels extensively for client engagements. She is fluent in English and Spanish, has good knowledge and understanding of French and rusty knowledge of German.
When not working or keeping up on social media, she's practicing her other passions: perfecting her Mexican salsa making, traveling, and playing with her dog, Bruno.